The Challenge:
Service Fragmentation in our "as a Service" World
Today, IT organizations are faced with the challenge of supporting a variety of workloads, each with their own performance and budgetary constraints.  It's not uncommon for a single IT department to utilize colocation, cloud, managed services, and possibly even hyper-scale services to solve for these varying needs.  
Managing these disparate services and the vendors who offer them can leave your IT teams with reduced visibility, increased complexity, cost inefficiency, and unnecessary overhead.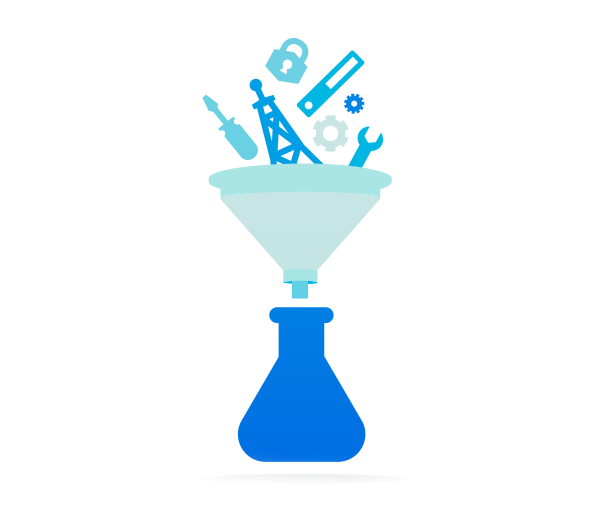 The Solution: ScaleMatrix
At ScaleMatrix, we combine world-class colocation facilities, scalable cloud platforms, and a comprehensive list of managed services all under a single service umbrella to address this very challenge.  

Leveraging the connected service platforms at ScaleMatrix can help reduce bandwidth, data storage, and security costs by keeping your development, production, and disaster recovery services on a single, nationwide network.  

With the added visibility of having these various workloads on a single network, ScaleMatrix sales and engineering resources can provide more comprehensive and educated feedback about how to get the most out of your overall IT investment.
By helping clients identify the right platforms for their specific workloads, and by delivering those workloads with the proper performance characteristics - we can help drive down both the cost and complexity of these various hosted services.
The Benefits of a Hybrid Service Model

The Right Platform
Static, non-cloud, legacy, or highly specialized workloads may be ideal candidates for colocation, while more dynamic, mission critical applications might be better suited for for public or private cloud. Put your apps where they belong, and we'll network them together for ease of management.

Reduced Complexity
With cloud, colocation, data storage, and disaster recovery services running on a single, nationwide network - complexity related to IP addressing, network management, and security services can be greatly reduced.

The Right Performance
Choose from allocated or reserved resources, and a variety of performance tiered storage options to ensure every application and service meets the needs of your demanding end users. Try one service tier today, and upgrade tomorrow if your users need more zip. You have the power to choose.

Better Visibility & Accountability
For clients hosting services today with a number of disparate partners, the finger-pointing game is all too common when issues arise. Hosting your development, production, and DR applications under a single umbrella greatly improves visibility and accountability.

The Right Price
Running development on a shared platform, production on our ScaleCloud performance cloud, and colocating equipment you've long since depreciated to store offsite records is a recipe for better cost management and happy bosses! Doing it all with a single partner, on a single invoice - well, that just makes your day that much easier.

One Invoice and One Hand to Shake!
ScaleMatrix hybrid solutions can provide peace-of-mind, better performance, and lower costs. Let us help reduce the fragmentation of your hosted IT services world.
One-Stop Shop for All of Your Hosted IT Service Needs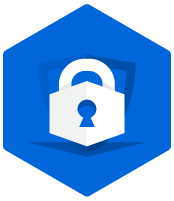 Storage & Data Protection
learn more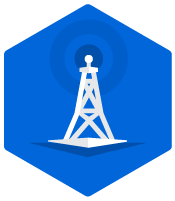 Network & Connectivity
learn more
Matrix TotalCare™
ScaleMatrix' Network Operation Centers (NOC) are staffed by highly trained engineers and support personnel who are responsible for ensuring your complete satisfaction with the services we provide!

U.S. Based, White-Glove Service 24/7/365
Say goodbye to dialing menus and outsourced support services. Our U.S. based support teams provide live phone support for all incoming client requests. Email and our client portal work great too! Proactive support helps identify issues before they impact application performance. Experts available around the clock in nearly every discipline, 24/7/365.

Going Above & Beyond Tier 1 Support
The Matrix TotalCare™ team is background verified, tested, and trained to ensure the highest quality of support for our clients around the world. Enables YOUR IT team to focus on core initiatives while repetitive tasks are offloaded.

Extended Courtesy Support Services
Our teams are here to provide excellent support for you and your hosted services. In addition to our "No Nickle-&-Dime" policy, the Matrix TotalCare™ goes the extra mile, every time. Save time and costs while improving overall performance with the help of a skilled managed service partner.

One Call Does it All
Bring an issue to the attention of any employee, and they will work diligently to solve that issue to the best of their ability. We've empowered our staff to make things right, whenever and wherever they can!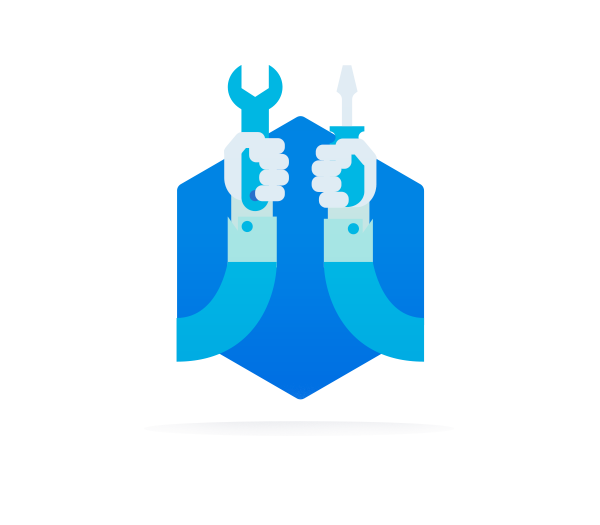 Enhanced Remote Hands
We provide our clients with the added support and peace-of-mind that we are here for you when you need us. These services include:
Server Reboots
Tape Rotation
Equipment Investigation
Basic Equipment Configuration
Rack & Stack Equipment
Cabling Services
System Maintenance
System Management
Emergency Service & Repair