Storage & Data Protection
From simple backup and scalable file retention options, to fully managed, cost-effective disaster recovery solutions with near real-time RPO, we've got you covered. Take that protection further with data lifecycle management, data governance tools, and enterprise mobility management solutions to round out your overall data protection strategy.
learn more

Network & Connectivity
Choose from premium bandwidth services, nationwide carrier options, or leverage lit or dark fiber connections from any location. Layer on load balancing, DDoS mitigation, or dynamic capacity connections to any number of hyper scale platforms for a truly secure and scalable hybrid solution.
learn more
The ScaleMatrix Difference

Dynamic Density Control™
Our revolutionary high-density, high-efficiency Data Centers help us drive down the cost of cloud, HPC, and colocation services. In addition, our clients gain the added benefit of advancing their own Green Initiatives by selecting one of the most energy efficient facilities anywhere.

Freedom To Choose
At ScaleMatrix, our Service Portability policy is standard with every agreement and it provides the freedom to choose from our entire service catalog based on the changing needs of your business. Enjoy all the benefits a term agreement provides, without the handcuffs or fear of lock-in.

Matrix TotalCare™
Say goodbye to dialing menus and outsourced support services. With Matrix TotalCare™, you'll always be greeted by a live person whenever you call. Seasoned data center experts take the guesswork out of remote hands support and ensure timely responses to all technical inquiries, big or small.

Performance - The New Measuring Stick
With the highest-density colocation offering available anywhere, proven cloud performance metrics, and trend-bucking bandwidth and business policies - every aspect of the ScaleMatrix experience outperforms the status quo.

Intelligent Tools & Complete Transparency
Our service management portal offers real-time bandwidth monitoring, power and resource utilization reporting, and virtual environment management at your fingertips. Our industry first, open-air NOCs provide a level of transparency which you won't find anywhere else. We call it transparency - our clients call it refreshing.

A Different Kind of Partner
Comfortable data centers, friendly business policies, and exceptional support – we know, it's an unusual combination. At ScaleMatrix, our goal is to enable your critical business technology needs and to become a trusted resource on which you can depend. We believe in building better outcomes through close support and open communication. What a novel idea.
Hybrid Enabled Industry Solutions
Our Revolutionary Data Centers
ScaleMatrix operates proprietary, custom built, cloud-enabled data centers designed to deliver unrivaled density capabilities, industry leading power efficiency, and unmatched security. As one of the fastest growing U.S. based hybrid service providers, our US-West and US-South locations have each enjoyed rapid adoption in their respective markets. Two additional sites (US-North and US-East) are being developed to support additional geographies and client demand.
#1 Data Center
Density
100GB National Bandwidth Network
1st to Launch Open-Air NOC
100% U.S Based Support Services - 24/7/365
Industry Leading Technology & Solutions Partners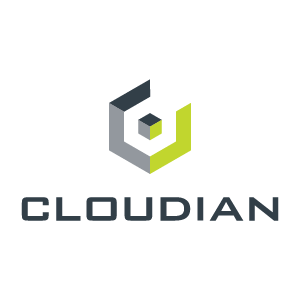 "Our global manufacturing and retail businesses rely on always-on infrastructure. Any hiccup can cause significant impacts to our efficiency. We've enjoyed an industry-leading uptime rating since day one with ScaleMatrix."
Chris Fuller
Director of IT

"Our VoIP platform demands rock-solid stability, seamless throughput and tight security. ScaleMatrix delivers everything we need."
Aaron Carter
Telecom Executive

"ScaleMatrix has a vision for where e-commerce hosting is headed over the next several years. This is a long term partnership for us and we are excited to be part of the ScaleMatrix family."
Andrew Newmark
Systems Admin