Powerfully Simple. Highly Customizable.
ScaleCloud is a powerful hosting platform which enables businesses of any size to control, manage, and customize cloud hardware performance, billing models, and professional support. Within a single pane of glass, clients have control over launching cloud resources and moving workloads on the fly without having to upgrade. Integrate and manage a variety of different resource types from public clouds, private clouds, IaaS, and colocated infrastructure.
Mix & Match to Meet Your Needs
Hardware Performance Tiers
Professional Support Options
Flexible Billing Models
The Choice Is Yours: Hardware, Support, and Billing Models
IT'S AS EASY AS 1, 2, 3
1. HARDWARE PERFORMANCE TIERS
ScaleCloud offers clients a choice of hardware performance tiers to match various workloads in the cloud. With tiers focused on extreme performance, balanced value, and budget-conscious use cases, clients have the freedom to choose based on their specific requirements.

| | |
| --- | --- |
| enterprise: | ScaleCloud's elite hardware tier delivers unmatched performance. We're talking blazing fast with scalable Intel® Xeon® Platinum 8280M processors capable of producing 4GHz of computing horsepower. This tier is ideal for AI, IoT, HPC, and other mission-critical or computationally heavy workloads. Hardware is refreshed every two years, guaranteeing the best possible performance and eliminating the need to constantly "upgrade" your cloud deployment or partner. |
| premier: | ScaleCloud's Premier tier blends exceptional performance and aggressive pricing to provide a balanced value for a variety of cloud hosting services. Hardware within this tier consists of a minimum of Intel 2.3GHz processors and is supplied with hardware transitioned from our Enterprise tiers as technology refreshes occur. |
| business: | ScaleCloud's Business tier offers the best pricing available for quality cloud computing infrastructure. This well-maintained tier of hardware is ideal for the budget conscious user balancing performance, business needs, and overall cost. |

We believe in Hardware with Age Transparency
The performance of your cloud services is critical to your business. With ScaleCloud's Enterprise tier, your apps will always run on the latest and greatest hardware with a guaranteed refresh cycle every 2 years.
2. PROFESSIONAL SUPPORT
Onboarding, support, and engineering resources are critical components to the success of any cloud deployment, but the needs of every organization are different. With ScaleCloud, you choose the professional support model that best fits your team and requirements. Whichever option you choose, you'll find U.S. based, always available staff, to support and enrich your cloud service and hosting experience.
PLATINUM:
Platinum Support is the ultimate experience which begins with enhanced onboarding and migration assistance and continues on with complete IT support for any requirement, 24/7/365. Core support services like Monitoring, Backup, and Maintenance are included for every virtual machine at no additional cost. DDoS Mitigation (10Gbps) and ESET Anti-virus licenses (up to 25) are also included.


PLATINUM PLUS+:

Enhanced support adds 5 weekly hours of 8X5 Remote Onsite Support for local support issues.
GOLD:
Gold Support creates an extension of your IT support team with guided onboarding access to our U.S. based support centers from 8:00 am to 5:00 pm, plus Emergency Support when required. Backup and Monitoring are included with this support tier, along with DDoS Mitigation (5Gbps) and ESET Anti-Virus licenses (up to 10).
BRONZE:
For organizations with sufficient in-house expertise to manage their own cloud deployments, our Bronze support package provides general uptime and cloud support with access to Emergency Support on demand. Basic onboarding assistance (1-hour), online video tutorials, and DDoS (1Gbps) are also included.
3. BILLING MODELS
ScaleCloud provides multiple billing models to ensure cost-effective access to cloud resources and support services necessary to run applications and workloads successfully in the cloud. Leverage flexible billing for short-term projects, test and development, or utilize cost-effective committed resources for long-term production application hosting.
| | |
| --- | --- |
| CONTRACT: | Contract includes a dedicated commitment of CPU and RAM resources. The contract billing model offers the lowest rates with a required 1-year minimum contract. |
| BURSTABLE: | Burstable combines committed resources with the ability to burst above your contract at a more cost-effective rate than the hourly billing model. This model carries a 1-year minimum contract. |
| HOURLY: | Hourly is a simple hourly usage billing model, aimed at supporting non-consistent workloads. Test and development, plus capacity bursting are common uses for this model. Resources are billed as they are used, with no contract or long-term requirement. |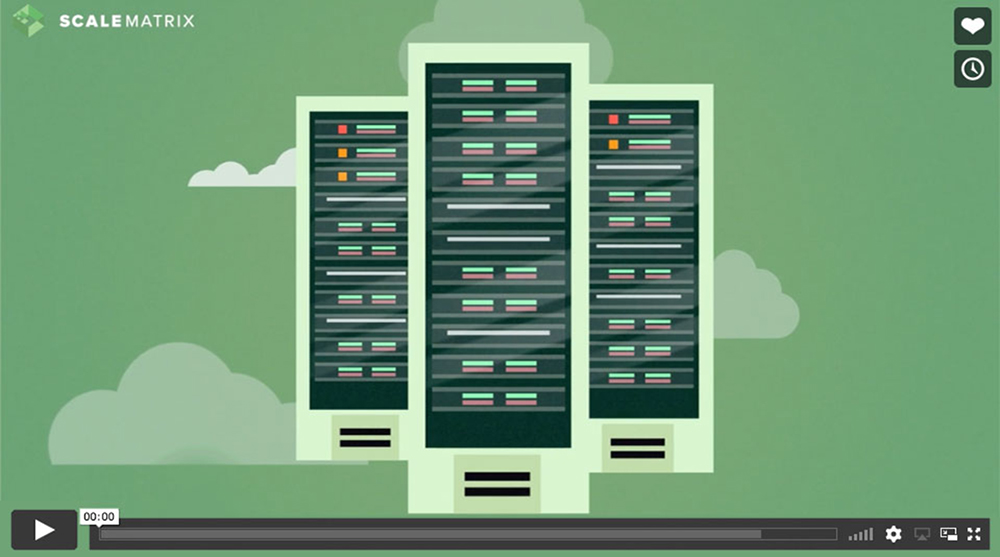 With availability zones in the areas of San Diego, Dallas, and Charlotte, you can select the data center that best fits your workloads to improve latency. Manage your workloads in multiple availability zones within a single pane of glass.
Through ScaleCloud's single pane management dashboard and fast console navigation, you can quickly manage multiple cloud environments across multiple geographic availability zones, all with dynamic, user-friendly, and graphical display tools. Security is managed with multiple permissions layers, and the platform provides hundreds of graphing tools and monitoring capabilities to keep you in control of your cloud resources.
The control dashboard is easy to navigate, provides access to reports and visual representations of backups, resource usage, virtual machines, networking, and more. In addition, the management tool can be integrated to manage multi-cloud environments from dedicated cloud and IaaS, to public cloud deployments within AWS for a true cloud management capability.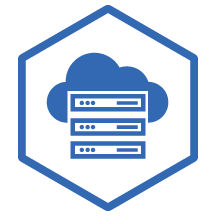 BACKBONE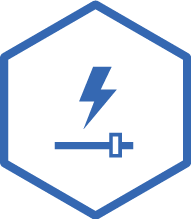 Disaster Recovery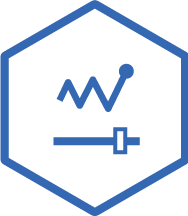 Custom Snapshot Control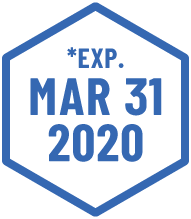 Free Cloud Bandwidth*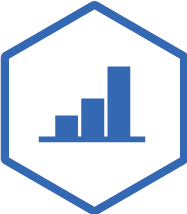 Network & Load Balancing Control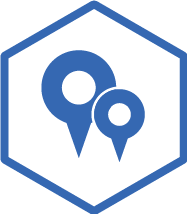 Multiple Geographic Availability Zones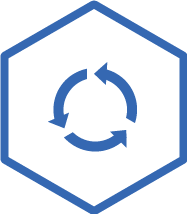 RESTful API Integration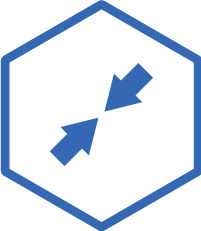 SDN Connected Via Megaport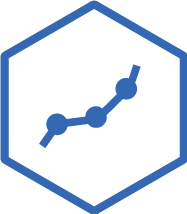 Flexibility & Control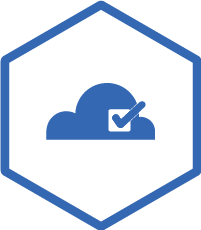 Dedicated Cloud Options
Advantages by Workload
Leverage scalable, on-demand infrastructure and comprehensive support services to help your business compete like the big guys while keeping an eye on the budget. From remote desktop and hosting to backup and security, we've got you and your business needs covered.
With extreme performance options, advanced engineering support, API integration, and the ability to manage various hybrid resources all from a single pane of glass, ScaleCloud delivers the flexibility, control, and performance to keep enterprise applications and workloads blazing fast and on budget.
Industry leading, Intel® Xeon® Scalable processors, flexible billing and usage models, plus ultra-fast networking, makes the ScaleCloud platform ideal for advanced AI and IoT workloads. Solutions are available for AI or HPC workload orchestration and cloud resource management.
The Fastest, Most Efficient CPU-based Cloud Solution for AI, IoT and HPC Workloads
Yes, you read that correctly! The combination of groundbreaking performance and cost-effective pricing of ScaleCloud is possible due to our use of the Dynamic Density Control™ (DDC) platform within ScaleMatrix' various hosting facilities. DDC enables ScaleMatrix to deploy cloud and hosting infrastructure with extreme density (52kW per 45U rack), in the greenest and most energy efficient way possible. These platforms allow us to deliver sustainable and cost-effective services, which push the envelope of both price and performance.
Our commitment to Security and Compliance are key components to ScaleCloud and we have extensive information about these aspects. Go to this link to the ScaleMatrix Security Page for detailed information about our security controls and the Compliance Program which details the compliance standards of ScaleMatrix.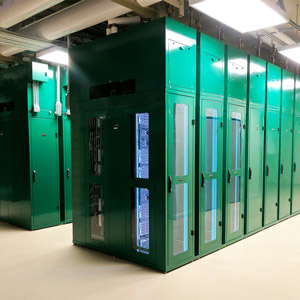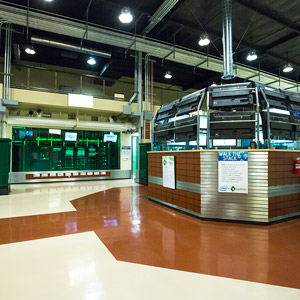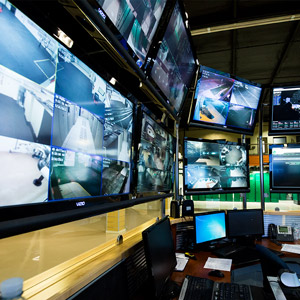 Ready to start customizing your cloud environment?
FREE 30-DAY TRIAL