ScaleMatrix Data Centers support clients of any size, from a single server to multi-megawatt installations. Built from the ground up to support ever-changing demands, ScaleMatrix offers rapid turn-up for any density, no additional fees for high density installs, and guaranteed environmental support for all deployments. Scroll over each location to learn more!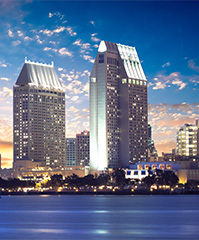 San Diego, CA
US-WEST 01
Our headquarters and primary innovation center leads the Southern California market with unmatched colocation capabilities, plus cloud, managed services, BC/DR offerings.
MORE INFO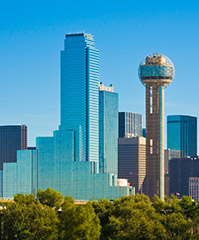 Dallas, TX
US-South 01
This central U.S. data center sits outside of the city's flood plain and is ideal for clients looking for equidistant access from coast-to-coast.
MORE INFO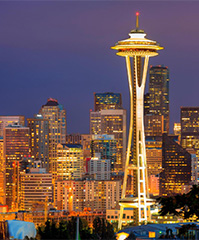 Seattle, WA
US-West 02
Anchoring the PNW region, this site is close to cloud, connectivity, and technology resources, while offering low utility rates and ultra-efficient operation costs.
MORE INFO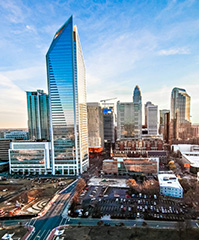 Charlotte, NC
US-East 01
An ideal location for AI, analytics, high-performance computing, IoT, and 5G technology workloads.
MORE INFO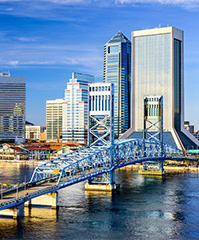 Jacksonville, FL
US-SOUTH 02
This Data Center can help remove the complexities of new technology such as AI to advance businesses involved in tourism, agriculture, aerospace, aviation, and life sciences.
MORE INFO
Rapid Deploy Sites
These sites have the ability to support ScaleMatrix DDC platforms and can be mobilized for edge or regional specific workloads within 60 - 180 days.
Baltimore, MD
Chicago, IL
Kansas City, KS
Boston, MA
Oklahoma City, OK
Allentown, PA
Why ScaleMatrix?
ScaleMatrix Data Centers provide the most secure, flexible, and future-proofed colocation offer in North America. Built around the revolutionary Dynamic Density Control™(DDC) platform, our clients can deploy any hardware, in any quantity, at any time, without concerns for power, cooling, or airflow limitations. This extreme flexibility helps deliver better business agility, improves time-to-market, and provides our clients with a significant technological advantage.
ScaleMatrix Data Centers Support the Highest Power Density in the U.S.
More Future Proof, Density Driven Locations Than Any Other Provider
Compliance & Security
ScaleMatrix' DDC enabled Data Centers represents the gold standard for security and compliance-minded clients.  Our future-proof density capabilities and highly secure platform design meet or exceed the highest standards which exist in our industry today.