SCALEASSURE-DR

The costs of downtime caused by a breach, a natural disaster, or equipment failure can be enormous and data loss can put a company out of business. It is frightening to know that data loss can happen to any size business at any time.
It's critical that companies of all sizes have a detailed backup plan and depending on the importance of your company's critical data, your backup plan should include DRaaS. Disaster Recovery-as-a-Service allows you to define your own Recovery Point Objectives (RPO) and Recovery Time Objectives (RTO). ScaleAssure-DR, powered by Zerto delivers real-time recovery of your data with RPO of seconds and RTO of minutes.
How Much is Downtime Costing You?
Use our easy cost of downtime calculator to assess the financial impact for your organization.
Digital businesses rely on data to operate and differentiate from the competition. Data must be efficiently collected, retained, and analyzed to reach the business' peak potential. Therefore, digital businesses must be repaired to manage and mitigate any event where there is potential for data to be corrupted or lost."
- IDC, The State of IT Resilience, August 2018
Benefits of ScaleAssure-DR
REQUEST A QUOTE
Peace-of-Mind

To give you peace-of-mind and confidence, ScaleAssure includes monitoring and annual DR fail-over testing and real human support whenever you need us 24/7/365.

Cost Effective OpEx Model

Our flexible cost model enables you to select a disaster recovery solution that meets RTO/RPO and budget requirements without the cost of hardware or licenses.

Off-site Backups

Geographically dispersed high-density data centers that support HIPAA, PCI, and PCI DSS requirements.

Security

Data integrity and confidentiality are ensured through physical, technical, and administrative security controls.

Always-On Replication

ScaleAssure-DR continuously replicates I/O as it is created, delivering RPOs of seconds for near real-time data replication.

Personal Onboarding

As an extension of our 24/7/365 support, we assign an expert DR engineer to help set up your configuration and execute your prioritized service restoration list and offer ongoing monitoring
With ScaleAssure-DR, our team is here for you!
We are happy to help you determine what data protection services are right for your business based on RPO/RTO requirements, data retrieval needs, size of your environment, and overall budget. It's as easy as requesting a quote or a call from our data protection specialists.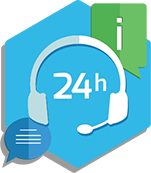 Considering a Physical Space for Business Continuity?
If you need a physical space for business continuity, visit our Launch Center page for available space, amenities and a video tour of the ScaleMatrix Life Science & Technology Launch Center.
TAKE ME TO THE LAUNCH CENTER PAGE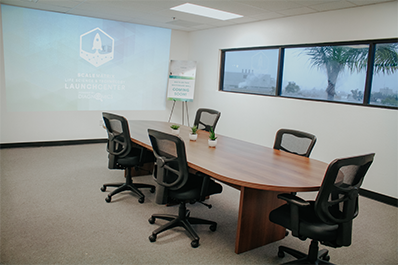 Steps to mitigate the threat of Ransomware
This resource details what businesses need to know about Ransomware to better protect their data and implement a resilient IT infrastructure that gives businesses the confidence they need to withstand any attack, and quickly recover should they be infected.
ACCESS THE FREE DATA SHEET