ScaleStor
ScaleStor Object and File/Block (SAN) platforms are built to service provider standards and offer a variety of geographic redundancy, data durability, and pricing options to suit any business requirement.
Data resides in secure, highly audited, cloud-enabled ScaleMatrix data centers throughout the U.S. Unlike other cloud storage services, ScaleStor clients benefit from having physical access to these sites for large scale data ingest or export, or to support facility visits with key clients, vendors, or regulatory bodies.
Object Storage
100% S3 & NFS Compatible
No in/out data transfer fees
100% S3 Compatible
Extremely cost effective for large data sets
Highly scalable, on-demand capacity
Single or multi-copy/geography support
USE CASES:
API / HTTP driven content calls
Data managed as objects
Image, photo, video storage - CDN
Data analytics or big data sets
Performance Storage
File (NFS and SMB) / Block (FC and iSCSI)
Flexible performance profiles
Highly scalable, on-demand capacity
Extreme data durability and protection
Performance tiers allow for cost control
Buy only what you need, expand on demand
Reduces hardware spend and IT overhead
Geographically dispersed, SAN-SAN replication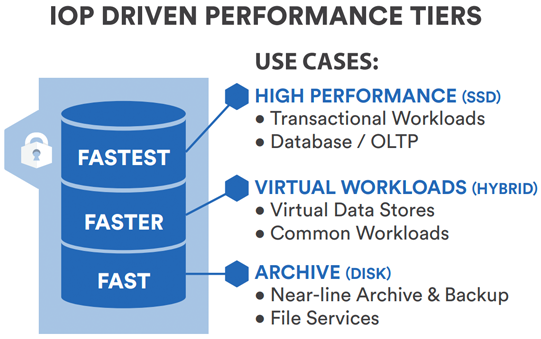 Encryption at Rest for Performance Storage with ScaleStor
ScaleStor SAN access is delivered in three different IOP Performance tiers for Copper or Fiber Networks.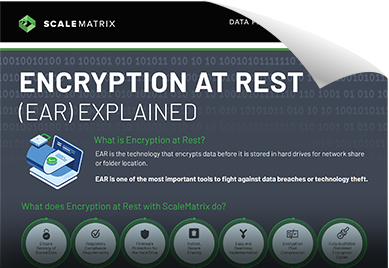 ScaleStor allows for hardware-level encryption
Includes multiple tools such as replication, deduplication, and others
No OS overhead to encrypt the data
Firmware protection for the hard drive
Instant and secure erasing technology that allows devices to be retired with minimal risk of data misuse
Encryption post compression
VIEW FULL INFOGRAPHIC