San Diego Data Center Overview
Our San Diego Data Center is the headquarters of ScaleMatrix and supports the region's burgeoning technology, defense, life sciences, genomics, and gaming communities, among many other enterprise clients. The efficiency of the DDC platform helps clients in the region gain the best possible advantage from their colocation investment, while cloud and managed services offerings provide a one-stop-shop for businesses looking to partner with a technology organization who can provide them with a competitive edge.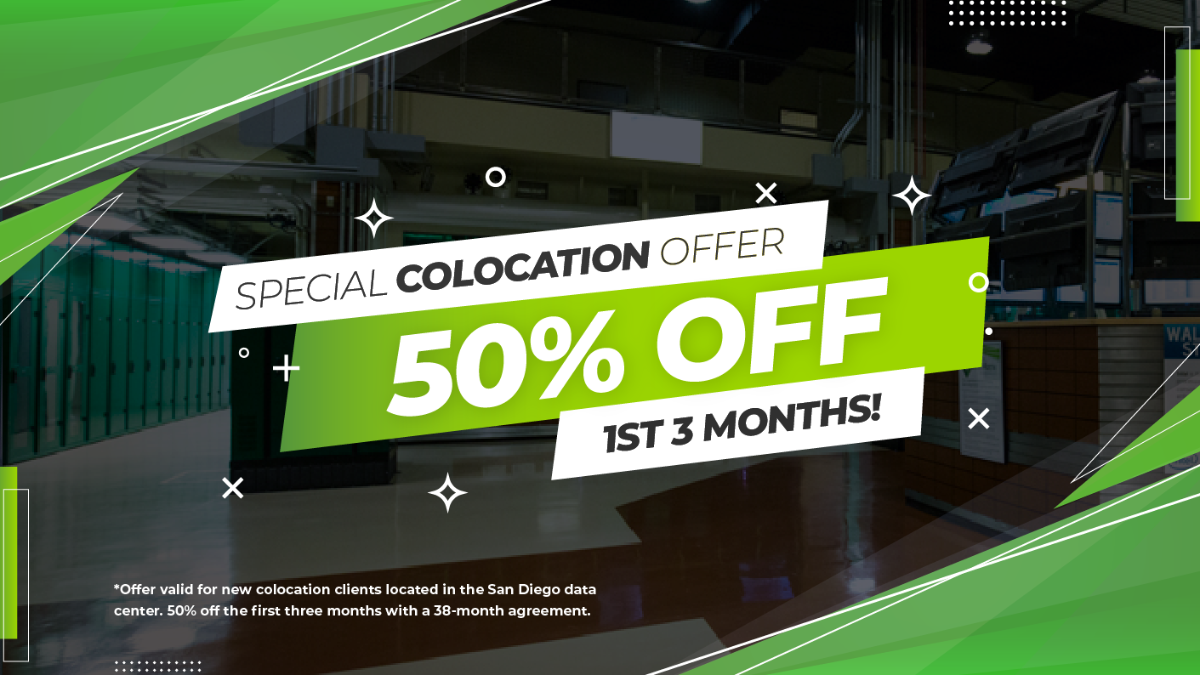 PLUS Rack and Stack Assisted Installation
Get a Quote Here
 
KEY STATISTICS

Watts Per Square Foot

2000+

Minimum Power Commitment

1kW

Additional Set Up Cost for High Density Support

No

CLOUD & PROFESSIONAL SERVICES

Multi-Tiered Storage Services (File/Block/Object)

Yes

Managed Disaster Recovery Solutions (DRaaS)

Yes

CONNECTIVITY & FIBER

IP Carrier Availability

Cox, AT&T, Century Link, Zayo, Cogent, TWTelecom, Megaport

COMPLIANCE

PCI DSS V3.2 AoC and Merchant L4\SAQ C-VT Certification

Yes

SECURITY

Biometric Authentication

Yes

Controlled Perimeter Access

Yes

DATA CENTER

Total Cabinet Footprint Capacity

1,100

ELECTRICAL POWER

Utility Upgrade Capacity

20MW+

Concurrently Maintainable Electric

Yes

MECHANICAL

/

COOLING

Cooling Type

Chilled Water

Variable Frequency Drives

Yes

GENERAL FEATURES

Support Operation Center (SOC)

Yes

Available Conference & Office Space

Yes

 
The DDC® Difference
Dynamic Density Control®

ScaleMatrix delivers real Return-on-Investment (ROI) through the use of the revolutionary Dynamic Density Control® (DDC) platform. Clients enjoy hosting within the most secure, flexible, and future-proofed colocation sites in North America, while their investment made in IT hardware and technology goes further and last longer when colocated in these advanced Data Centers. With guaranteed environmental control and surgical temperature and airflow management, servers perform better, last longer, and provide a better return on overall investment than in any other Data Center.
Want to deploy this revolutionary data center platform within your own facility?