Choose the Right Cloud for the Right Job with ScaleMatrix
What Can The ScaleMatrix Cloud Do For You?
We can help you simplify the hosting of applications and IT workloads by offering a variety of cloud performance and pricing options designed to support production, development, and BC/DR use cases.  
To start, we offer cost-effective virtual machine hosting for your testing and development teams.  As your applications and services mature, migrate these critical workloads to our ScaleCloud reservation model or onto a private cloud platform to ensure optimal performance and scalability.  Finally, leverage our distributed cloud platforms and geographic availability zones to roll out a fully managed, worry-free disaster recovery solution.  
All three use cases, delivered with 24/7/365 white-glove Matrix TotalCare™  service, all on a single invoice.Simple.  Affordable.  Convenient.  That's the value of ScaleMatrix Cloud Services.
Discover the Benefits of Cloud Hosting with ScaleMatrix

Enhanced Performance
In comparison to popular hyper-scale platforms, ScaleMatrix cloud services focus on quality, not quantity. It's a performance difference you can feel from the start.

Scalability
Resource availability on our distributed cloud platforms is nearly limitless, enabling rapid increases in capacity, when and where you need it. Resource increases for private cloud compute nodes generally delivered within 24 hours.

OPEX vs CAPEX Spending
Cloud hosting provides relief from CAPEX spending spikes associated with hardware purchasing. All inclusive pricing makes costs associated with hardware, bandwidth, and support easy to predict and manage.

Improve Time-to-Market
Gone are the days of ordering equipment, installing software, and worrying about data center resource availability. With a choice of high-performance compute, memory, and storage services available - a new home for your application is just a click away.

Improved Visibility
With test and development, production, and BC/DR options available under a single umbrella, visibility and overall solution management is greatly improved. In addition, clients can leverage ScaleMatrix' network and data center linkage to connect different hosted services, reducing cost and overall complexity.

Improve your CHORE vs CORE Equation
In every IT department, there are tasks which clearly fall into the CHORE category. With cloud services - equipment purchasing, data center resource planning, and ongoing maintenance can all be offloaded so that you can focus your time on more critical, CORE business needs.

Hyper-Scale Direct Connect Options
While ScaleMatrix' hybrid solution catalog provides a wide variety of service options, some workloads require the scale associated with public hyper-scale platforms. As part of our holistic hybrid approach, ScaleMatrix can provide rapidly deployed and cost-effective direct-connections to a number of hyper-scale platforms if the need arises.

Service Portability
With ScaleMatrix Service Portability, you can switch from Colocation to VMware hosting to OpenCloud hosting - based solely on the needs of your business. This flexibility allows our clients to get the most out of their investment with ScaleMatrix - and we wouldn't have it any other way.

Data Protection & Governance
By choosing to host Cloud services with ScaleMatrix, you have direct network access to a wealth of backup, disaster recovery,and offsite storage options which can be customized to address any business requirement.

Physical Data Center Access
While the cloud solves many challenges previously faced in IT, the need to connect physical hardware, or provide data seeding via large scale storage appliances sometimes becomes necessary. In these cases, ScaleMatrix clients enjoy having physical access to our world-class data centers 24/7/365.

Security
All cloud deployments sit behind a number of ScaleMatrix network defense services including service-provider class DDoS mitigation. Clients may choose from a variety of virtual and next-generation physical firewall and security services, based on their specific needs. Physical data center security is unparalleled with armed security and biometric identity verification at the cabinet level.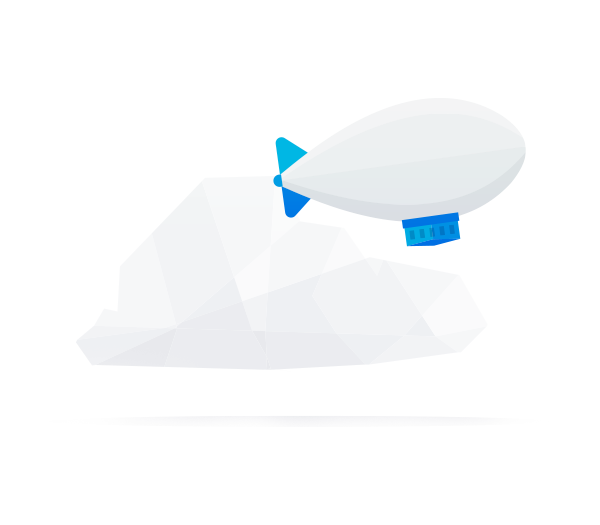 Go Cloud with ScaleMatrix
Cloud Migration, Planning, and Strategy
ScaleMatrix is home to a talented bench of cloud gurus who live and breathe technology every day. For clients in need of planning or strategy assistance, or for those interested in exploring a migration path into the ScaleMatrix Cloud, we're here to help.
Whether you're migrating complex database structures where tolerance for downtime doesn't exist, or moving a 50 cabinet data center as part of a physical to virtual transformation, we've got the resources to get you there. From planning to execution, our jobs are to help ensure the success of your endeavors in this hybrid world.
Blazing fast, fault-tolerant, globally-reaching bandwidth is the lifeblood of any hosted service.  At ScaleMatrix, our clients have high-availability access to seven Tier 1 Internet backbones in addition to strategic peering relationships established at each of our data center facilities around the country.
Each Tier 1 provider maintains redundant and diverse connections to the ScaleMatrix Network.  Client traffic benefits from route-optimization which leverages our national data center footprint and network entrance/egress points to get your packets to their destinations faster!   
This cost-effective, high-performance service guarantees network availability and the responsiveness of your hosted services and applications.
Network Carriers & Fiber Providers
ScaleMatrix operates carrier-neutral data center facilities across the nation. ScaleMatrix can provide Bandwidth, Point-to-Point, MPLS, or Direct Connect services on behalf of any client as part of our hybrid service offering, or clients may choose to have cross-connections made to any available network.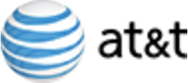 To find out what network providers exist at each of our locations, visit our Variable Density Colocation facilities page.

GO TO DATA CENTERS PAGE