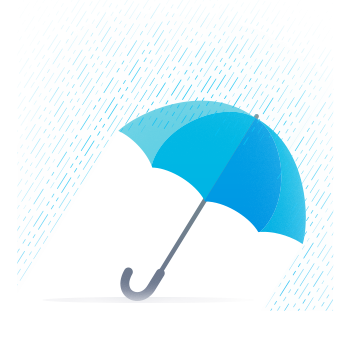 Overview
Natural disasters, equipment failures, and other catastrophic events can happen anytime, anywhere, and to any business. Can your business survive a loss of critical application or client data?
With data sets for every business growing at an exponential rate, managing data archival, backup, and disaster recovery is more important than ever. Don't take chances—ScaleAssure™ offers a number of industry leading archival, backup, and disaster recovery services to ensure the security of your business data, anywhere, anytime!
Choose from a flexible suite of archival, backup, and managed disaster recovery services designed to support any business need or budget requirement. Learn more about our Veeam powered backup and replication plus Cloud Connect by going to scalematrix.com/veeam

With ScaleAssure, our team is here for you!
We are happy to help you determine what data protection services are right for your business based on RPO/RTO requirements, data retrieval needs, size of your environment, and overall budget.  It's as easy as requesting a quote or a call from our data protection specialists.
Benefits of ScaleAssure™ for Virtualized Environments

One-Call Support Guaranteed
Our U.S.-based support teams provide live phone support for every client request. We go above and beyond to provide white glove support 24/7/365. We're here whenever you need us.

Highly Secure
ScaleMatrix has the highest standards for security. Data integrity and confidentiality are ensured through physical, technical, and administrative security controls.

Offsite Backups
Geographically dispersed world-class data centers that support HIPAA, PCI, and Title 21 Part 11++ requirements.

Flexible Cost Model
Our flexible cost model enables you to select a backup or disaster recovery solution that meets your budget. Let's work together to find the right product at the right price for your data backup.