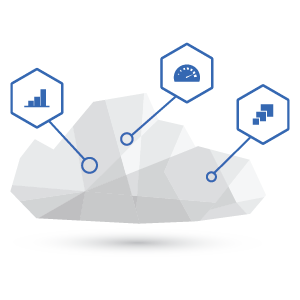 Overview
ScaleCloud is a performance-based, distributed cloud platform ideal for supporting production cloud workloads. Resource availability is 100% guaranteed and provides you with the optimal performance for your critical applications.
RESERVED CLOUD RESOUCES FOR CRITICAL APPLICATIONS
PAIN POINTS
Provisioning Timeframes

IT Workloads / Resources

Budget Constraints

Aging Infrastructure
USE CASES
Performance Application Hosting

Virtual Private Data Center

Extension of IT Platform

Replacement of Legacy IT Equipment
BENEFITS
Extreme Performance

Resize VMs on the Fly

Reliable Uptime & Fault Tolerance

White-Glove Support 24/7/365
Better Service, Support, and Availability with Optimal Performance
Clients Report 3.5X – 5.8X Performance Enhancement Over Traditional Hyperscale Cloud Platforms.
Benefits of ScaleCloud Performance Cloud Hosting

Performance
Experience the difference! With reserved Compute and RAM resources dedicated to your deployment, and high performance cloud storage options at the ready, ScaleCloud is the ideal platform for demanding production workloads that just have to work.

Availability & Uptime
Built-in availability services address system issues or virtual machine failures automatically. Instances re-spawn onto alternate cloud nodes without the need for manual intervention.

Control
With a variety of storage performance choices, premium bandwidth, security services, and networking options – you have complete control over your hosted cloud environment. Build the cloud as you see fit to address the specific demands of your business.

Cost
ScaleCloud Performance Cloud Hosting actually costs you less. Other cloud providers require additional resources and special configurations to enable failover or to achieve the performance you need. With ScaleCloud, it's all built in.
ScaleCloud Delivers Top Performance By Utilizing Industry Leading Enterprise-Class Infrastructure